4K Night Vision Goggles Digital Infrared Binoculars 32GB Card Rechargeable Batte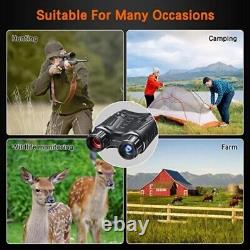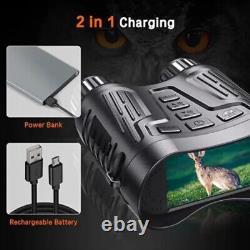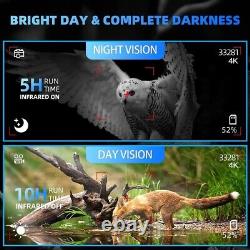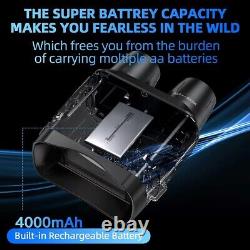 Looking for a top-quality night vision binoculars that can help you see in the dark? Look no further than our 4K Night Vision Infrared Binoculars!
These binoculars are packed with features that make them perfect for everything from hunting and surveillance to nighttime birdwatching and wildlife observation. Here are just a few of the highlights. 4K resolution for crystal-clear images. 4000mAh lithium battery for long-lasting use. 7 levels of IR illumination for enhanced visibility. 850nm IR wavelength for maximum effectiveness. 5X magnification for an up-close view. But what really sets our night vision binoculars apart is the quality of the images they produce. With 4K resolution, you'll be able to see every detail in even the darkest of environments. And thanks to the powerful lithium battery, you won't have to worry about running out of juice in the middle of your adventure. For starters, they're incredibly versatile, making them perfect for a wide range of activities. Whether you're an outdoor enthusiast or a security professional, you'll find these binoculars to be a valuable tool.
But even more importantly, these binoculars are built to last. So what are you waiting for? Order your 4K Night Vision Infrared Binoculars today and start exploring the world after dark!