APEXEL HD Upgrade Night Vision Device Infrared Military Binoculars Digital 1080P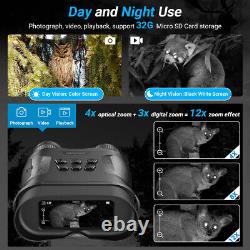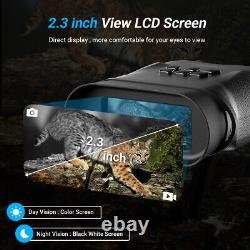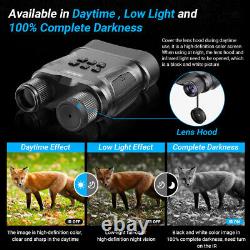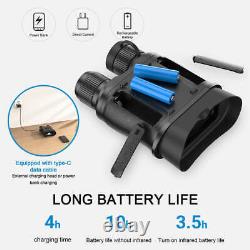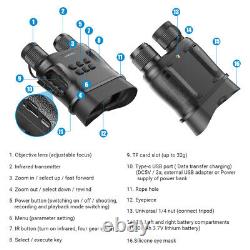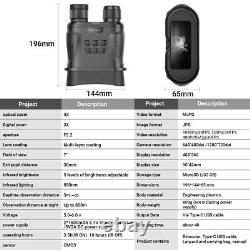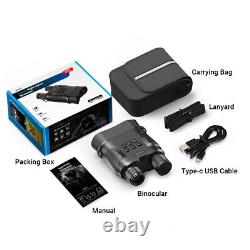 APEXEL HD Upgrade Night Vision Device Infrared Military Binoculars Digital 1080P. APEXEL Tripod & Live Support. APEXEL Infrared Digital Hunting Night Vision Binoculars 2.3 LCD Military Day Night NV Goggles Telescope IR Binocular Hunter. 12x magic: it comes with 4x optical zoom and 3x digital zoom, the visual magic reach 12 times.
Day and night Dual use with functions such as photography, video recording, and playback Maximum support 32G storage. High sensitivity and large pixel CMOS night vision effect. Built in color high definition 2.3 inch TFT widescreen, wide display range, fine picture quality.
Built in infrared illuminator - support use in the pure dark environment, and it can reach 800 meters in a dark environment. Infrared compensation light adjustment: 5 levels. 1/4 standard threaded interface compatible with tripods. The battery life in infrared mode is 3.5 hours, it is easy to use and can be powered by battery, and the type-c port is powered for about 4.
4X Optical zoom+3X Digital Zoom=12X Zoom Effect. Name: APEXEL NV008 Night Vision Binoculars. Display size: 2.3 inches (480 360). Operating temperature: 10 ° C to 45 ° C.
Infrared transmitter: 5 files/Maximum 2.2W Power 850nm Infrared Lamp. Lens: 7 ° F2.2 Day/Night Confocal. Power supply mode: build in 2pcs 1500mAh 18650 pointed lithium batteries or type-c (5V/2A). Charging time: about 4 hours (5V/2A). Product Size: 196.5 × one hundred and fifty-four × sixty-four point five.
Support 11 languages: Chinese, English, Spanish, Russian, German, Japanese, Arabic, Korean, Portuguese, French, Italian. With 5 level IR adjustment. Built-in 850nm infrared light, up to 800 meters in full darkness. 2.3 inch Large LCD Screen.
Charging time: 4H Battery lift on IR: 3.5H Battery life without IR: 10H. Is an optical solutions company designing, developing, and manufacturing optical elements and components using high-precision nanoscale features. We take optical applications to a new level of performance, efficiency, and compactness, The result is optical design solutions for next-generation sensing and imaging applications. Your support will be our motivation and we will continue to provide better service for all our customers.
We will try our best to resolve the problem. Your satisfaction is the principle of our service.