Bushnell 260250 Equinox Z2 6x50mm Digital Night Vision Monocular, Black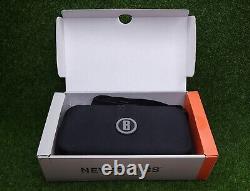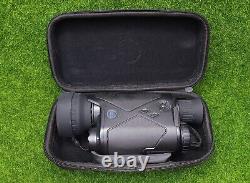 Bushnell Equinox Z2 6x50mm Digital Night Vision Monocular, Black - 260250. The 6x50 Equinox Z2 Night Digital Vision Monocular from Bushnell uses an infrared (IR)-sensitive CMOS sensor and a micro LCD screen, instead of a conventional intensifier tube, for its night vision capabilities.
A built-in IR illuminator provides an effective night vision range of up to 300 yards. The Z2 records video at 1080p HD resolution and can upload images and videos quickly to a smartphone, tablet, or computer using Wi-Fi and a free app. A side rail enables accessories, like another illuminator, to be attached directly to the monocular.
The screen displays color images during the day, and black and white when the night vision is on for great clarity and contrast. Enhancing the optical 6x magnification is a digital zoom to provide up to 18x magnification. A USB port and an RCA video-out port allow an external monitor or recording device to be attached to view and/or record the live feed. Fully multi-coated optics increase light transmission and decrease glare. 223' field of view at 1000 yards. Built-in IR illuminator with adjustable intensity. Maximum viewing range 300 yards. Digital image displayed on a micro-LCD screen. Display shows color images during day, and switches to black and white at night for greater contrast. Three adjustable image brightness levels accommodate different lighting conditions. Auto-off after 10 minutes if no buttons have been pressed.
Display icons show digital zoom, IR setting, battery level, and image brightness setting. Built-in side Picatinny rail to attach accessories like IR illuminators. Uploads images and video quickly to smartphone, tablet, or computer via Wi-Fi with free app. USB and RCA video outputs.