NVG10 IR Tactical Digital Night Vision Monocular with Helmet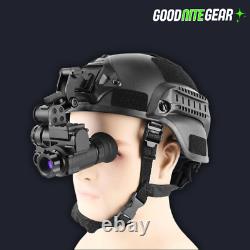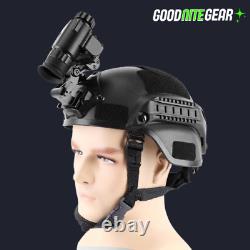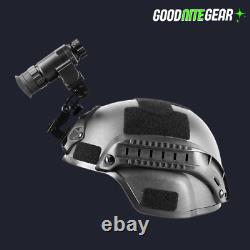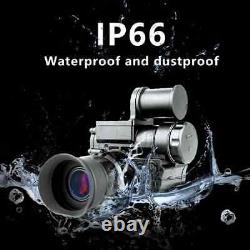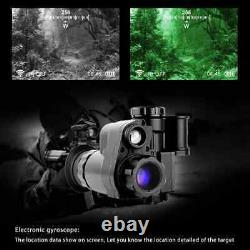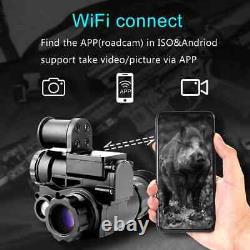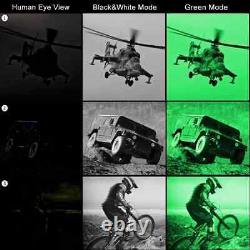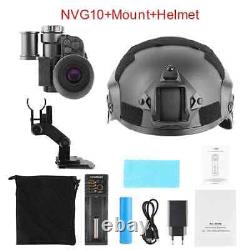 2 Two colour mode: (black & white or Green). 6 Full new operating system. 7 IP66 waterproof and dustproof. Image resolution: ultra-definition resolution, you can shoot and record ultra-definition pictures and video files.
Image mode: There are two image modes, black and white/fluorescent green, to restore the night effect of the image enhancement tube. Night vision effect: professional night vision mode, can be used in a completely dark environment, under starlight illumination without turning on the infrared light, can work and walk close at night; see all details clearly when the nearest working distance is 20cm. Wifi transmission: can transmit ultra-clear images to mobile devices via wifi for collaborative work. Electronic gyroscope: It can display real-time position data on the display screen, such as NW7°, N89° and other position data, to avoid getting lost, and provide position data for companions in collaboration.
Head-mounted adapter: special tipping bucket bracket, super stable, can change a variety of angles, adapt to different users. Brand-new operating system: stronger plasticity, can support customers' multiple OEMs, increase multiple languages, automatic shutdown settings and other functions.
Waterproof and dustproof grade: IP66 protection grade. Digital Zoom: 1x, 2x, 4x and 6x. Optical Lens Size: 17.5MM. Optical Lens: waterproof IP66 and working temperature: -40 to +50?
Blue cover on lens: booster night vision. Field of View: 25.5 x 14.5°. Eyepiece Adjustment Range: +2 -5D. Low Light Observation Distance: 200m/656feet/219yard. LCD Display Size: 0.38. CMOS Sensor Size: 1/2"(big size than normal 1/3" or 1/2.7).
IR Level: 1,2,3. Battery Type: rechargeable battery(18650)1pcs(included).
Night Working Hours(APP and lamp ON): 3 hours. Night Working Hours(WIFI ON): 5 hours.
Simplied Chinese, Traditional Chinese, Russian, Japanese, English, French, Spanish, Portuguese Italian and German.